How to set up and manage your Recast Publish account
Edit Publisher Data
If you are the Owner of a Publisher account, you are able to view and edit the Publisher data i.e. company name, VAT details, registered address.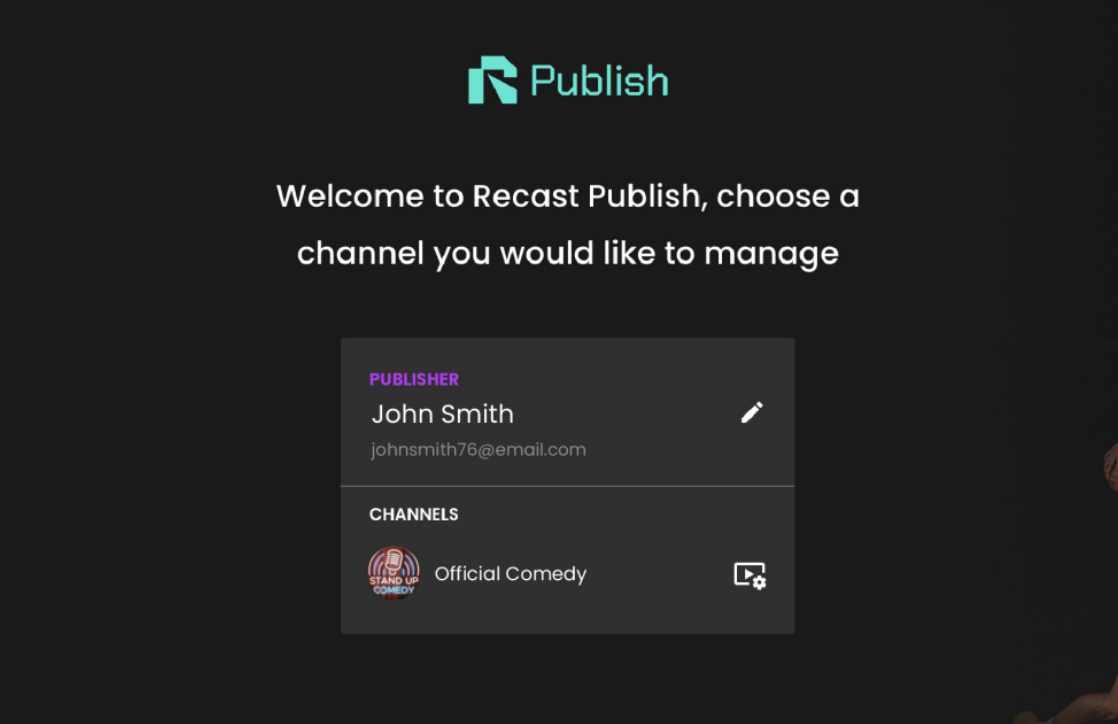 The option to edit this information is available using the edit pencil on the Recast Publish landing page
Terms and Conditions
Publishers will be asked to accept Recast's terms and conditions during the onboarding process in Recast Publish. Where a Publisher has not agreed to the terms and conditions they won't be able to set their channel live and will be prompted to agree before continuing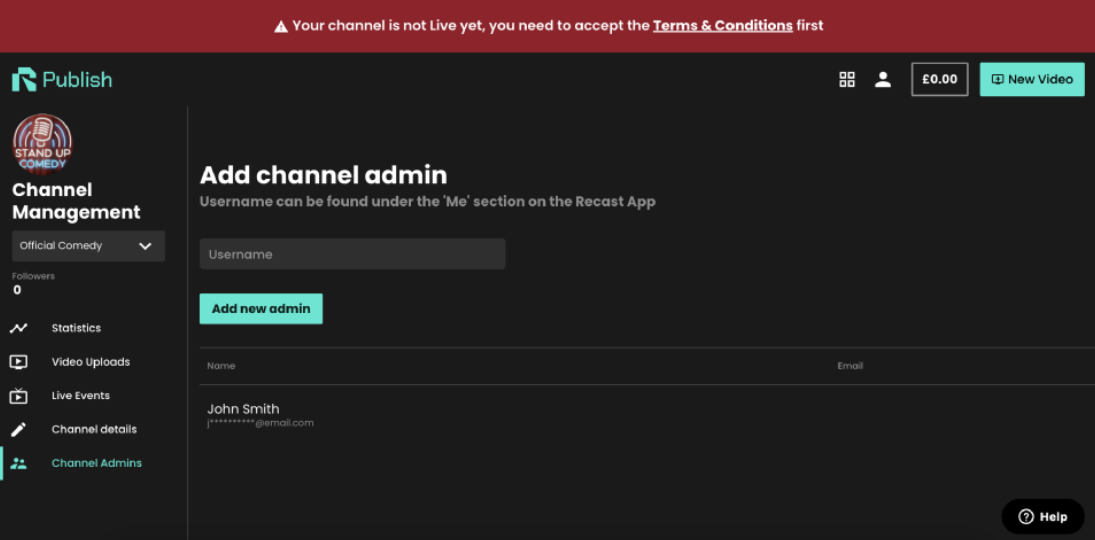 The terms and conditions can be accepted during either the Publisher or Channel set-up process but must be accepted prior to making your channel live on the Fan site.
Admins List
Visit the 'Channel Admins' to:
a. View all Channel Admins
b. Add new Channel Admin
c. Remove Channel Admin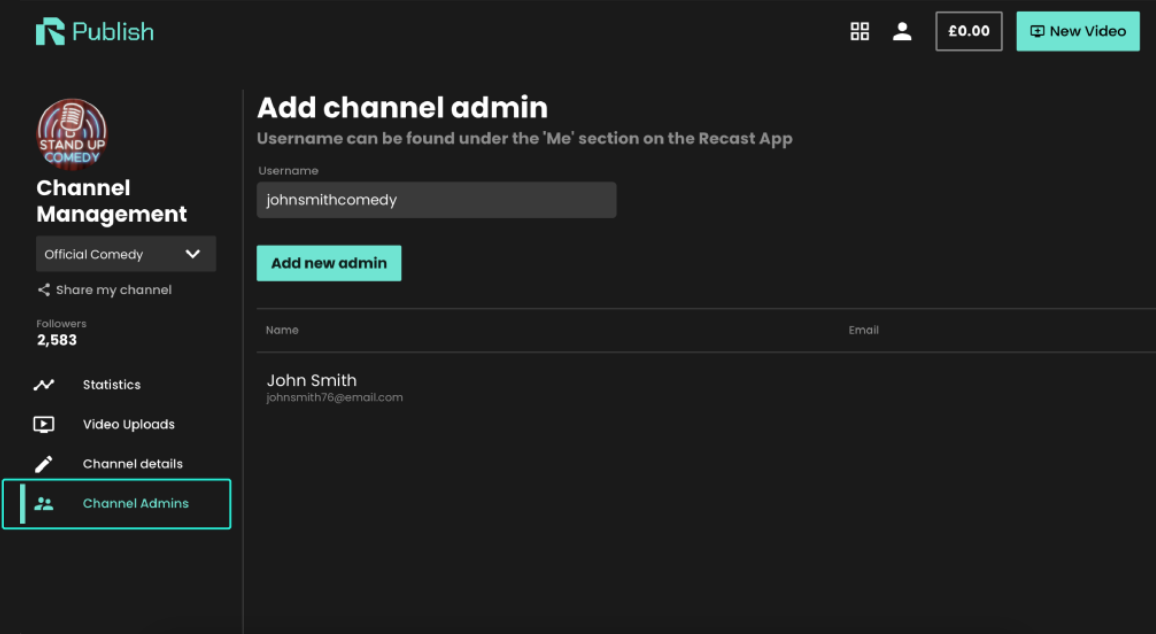 On the list of Channel Admins, you will find all Fans with Admin access to the Channel
Add New Channel Admin
You can add a new Channel Admin
Insert 'Username' of Recast Fan who you want to become your Channel Admin

a. The entire 'Username' is required – it is not possible to search for a Fan account
b. Once you have inserted the 'Username'

Click on the 'Add new admin' button
The Fan will be added as a Channel Admin
If the incorrect 'Username' is inserted, you will see an error notification
TIP: The 'Username' can be found in Recast in the 'Me' section. If you do not know the correct 'username', please contact partnersupport@recast.tv
Remove a Channel Admin
You can remove a Channel Admin using the 'Remove' button
When you click 'Remove' you will have to confirm the Channel Admin's removal

a. By confirming, the Admin will be removed and will no longer have Admin access to the Channel.
b. By cancelling, the Admin's access to Channel management will remain in place

Owners cannot remove their own details from the Channel Admin list. If you wish to do so, please contact your Account Manager.