Live chat and moderation
Enabling live chat on your channel
Adding live chat to your live event
Once live chat has been switched on for your channel you can enable it on a case-by-case basis when scheduling a live event.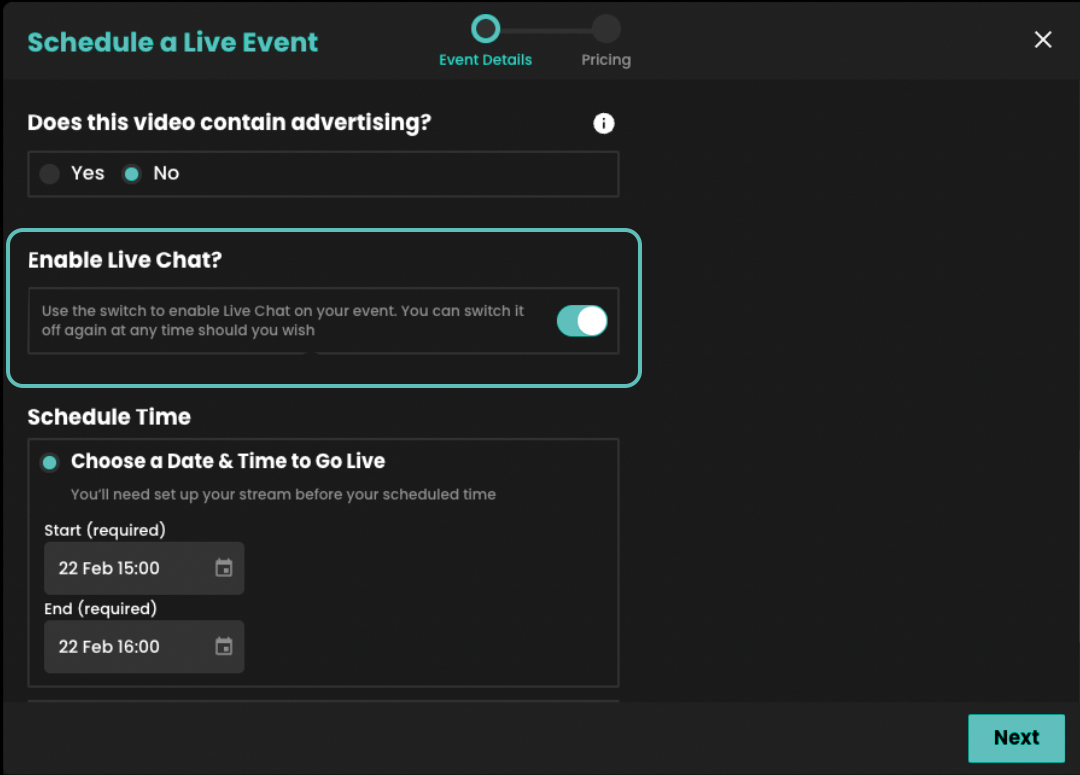 Removing live chat from your stream
You can edit an event to disable (or enable) live chat at any time, by going to Live Events > Your Event > Edit

If you disable live chat during a live event, fans will not be able to submit any new comments in the chat, and live chat will disappear when they refresh their browser.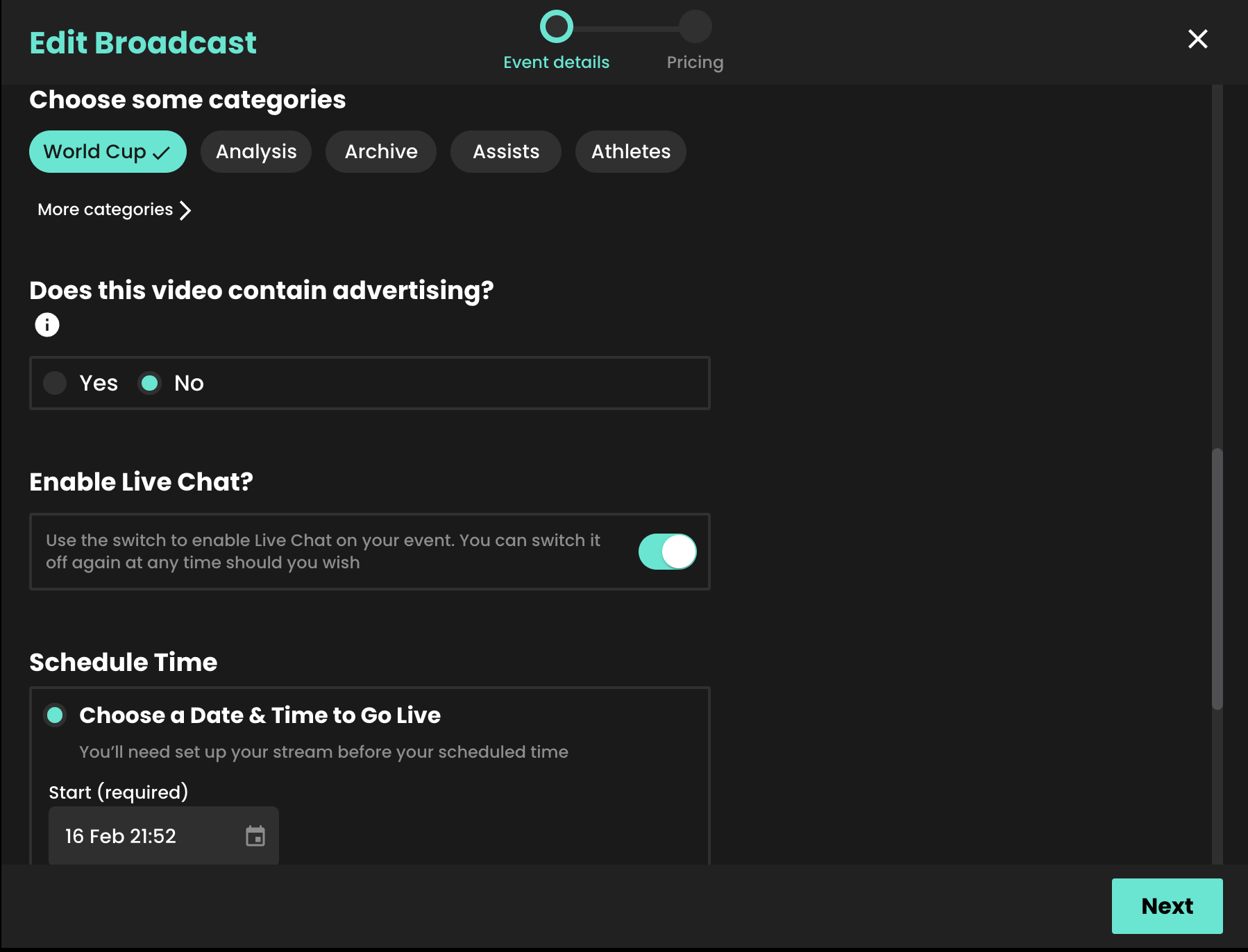 Publisher Moderation
By choosing to enable the live chat feature, you accept full responsibility for moderating and monitoring live chat during your event, and commit to removing any messages that violate our acceptable use policy.
Recast may, in some instances, also remove messages or users from a live chat if we deem them to be in violation of our acceptable use policy.
Fans can flag messages posted in live chats by other fans if they think they are offensive or inappropriate. If we receive a significant number of flags that indicate a live chat is not being effectively moderated by a publisher, we reserve the right to remove the ability to enable live chat for your Recast channel.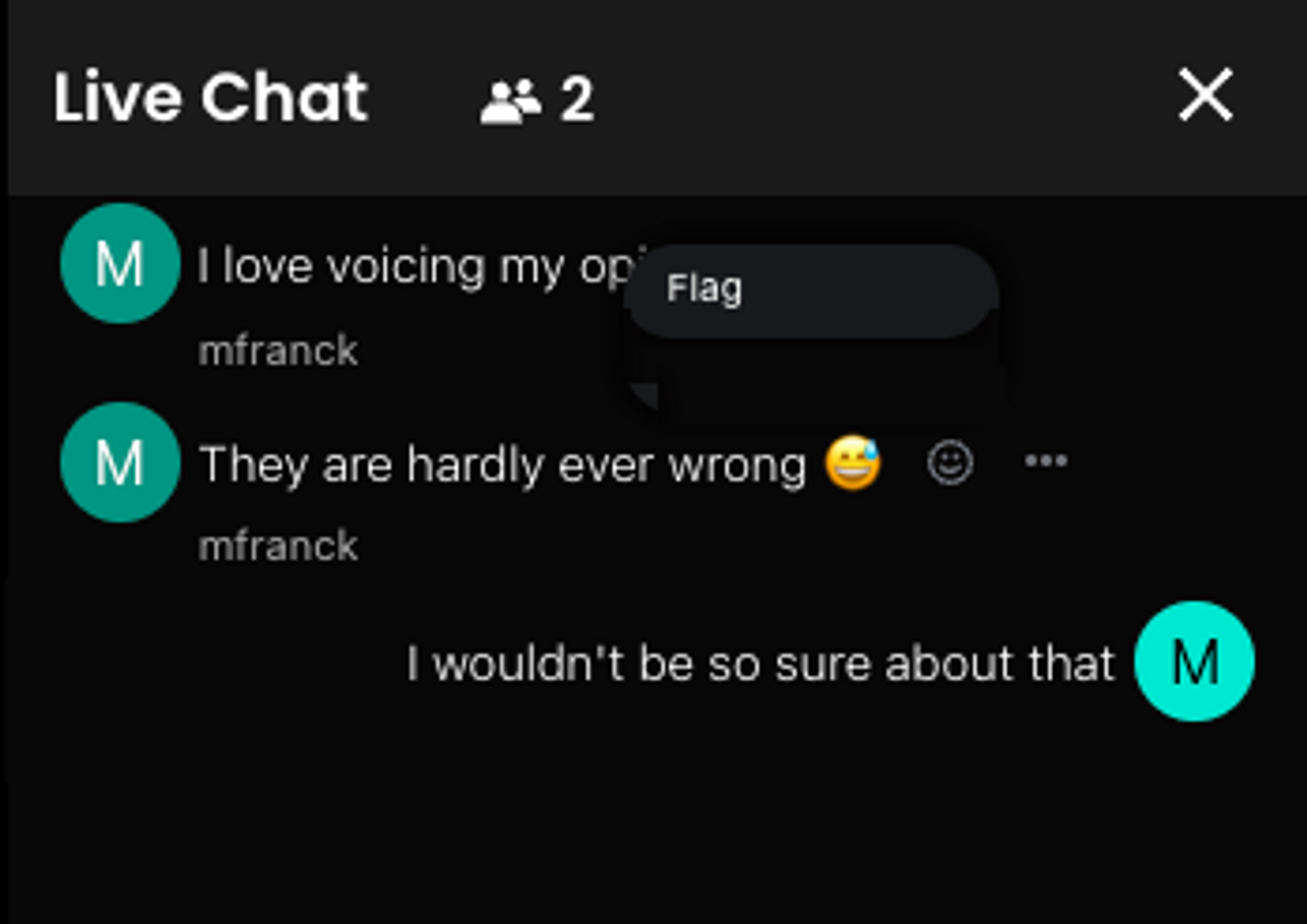 Deleting comments from a live chat
As a channel admin, you can delete inappropriate or offensive comments via Recast Publish OR via our fan site if you are logged in with your admin account email address. Whether viewing your stream on Recast Publish or on the fan site, you can click on the three dots next to a comment to delete it, and if necessary, block the fan that posted the comment from the live chat.
Please note: If you block a fan they will only be blocked from the live chat for the event they are currently watching.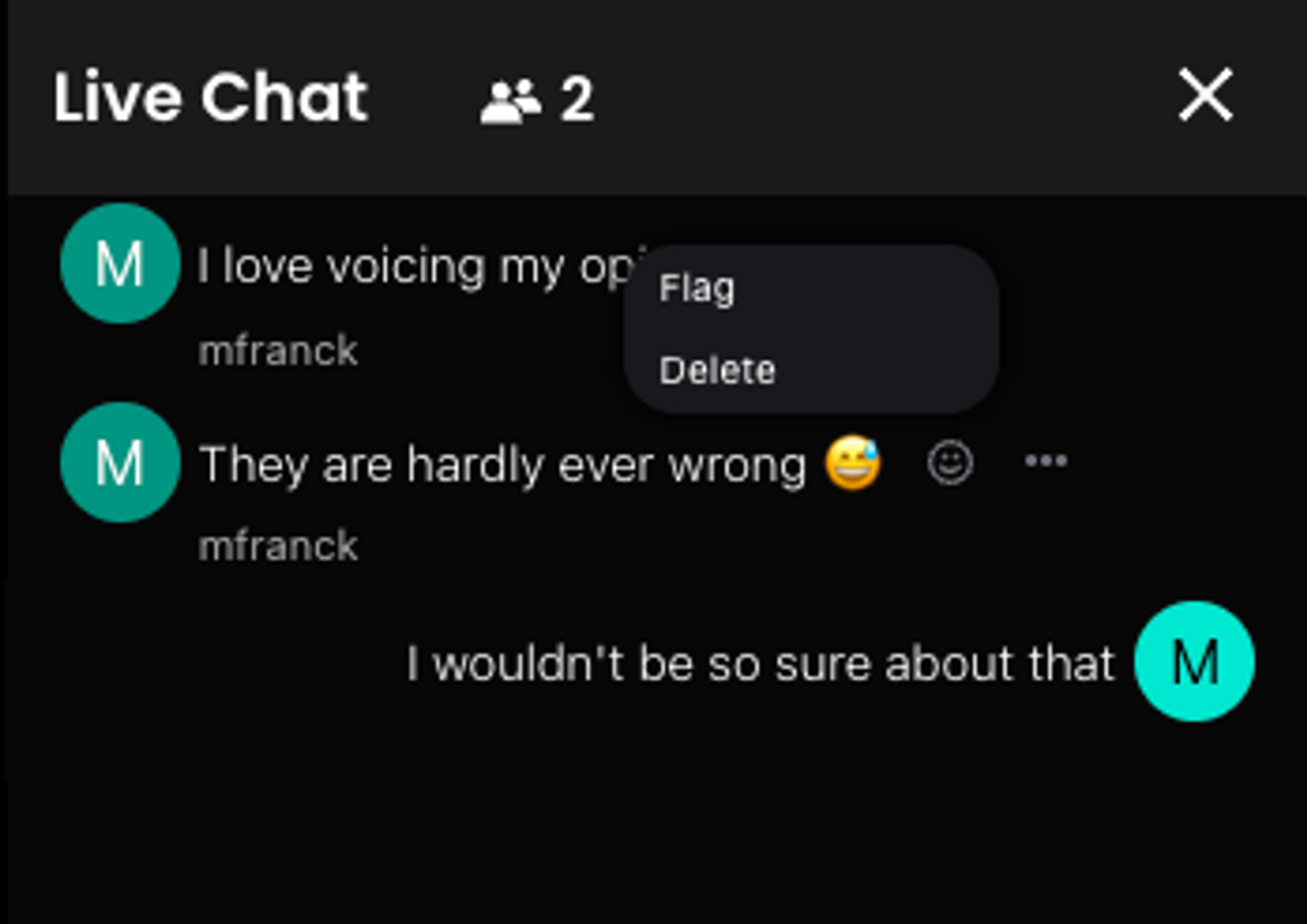 Auto-moderation filter
Live chat on Recast is equipped with an auto-moderation filter, which will automatically block foul language. If a blocked word is detected by the filter, the fan trying to post the message will be shown a message informing them that their message was 'blocked by moderation policies'.
If a fan re-words their message, omitting any foul language, they will then be able to post their comment in the live chat. Publisher moderation of the chat is still required at all times, to moderate any offensive posts that are not detected by the auto-moderation filter.