Jump To:
---
How to create replays of live streams
Jump To:
---
Once your live event has concluded it's easy to create a replay of your stream. In Recast Publish find your event under Live Events > Past, and select 'create replay'.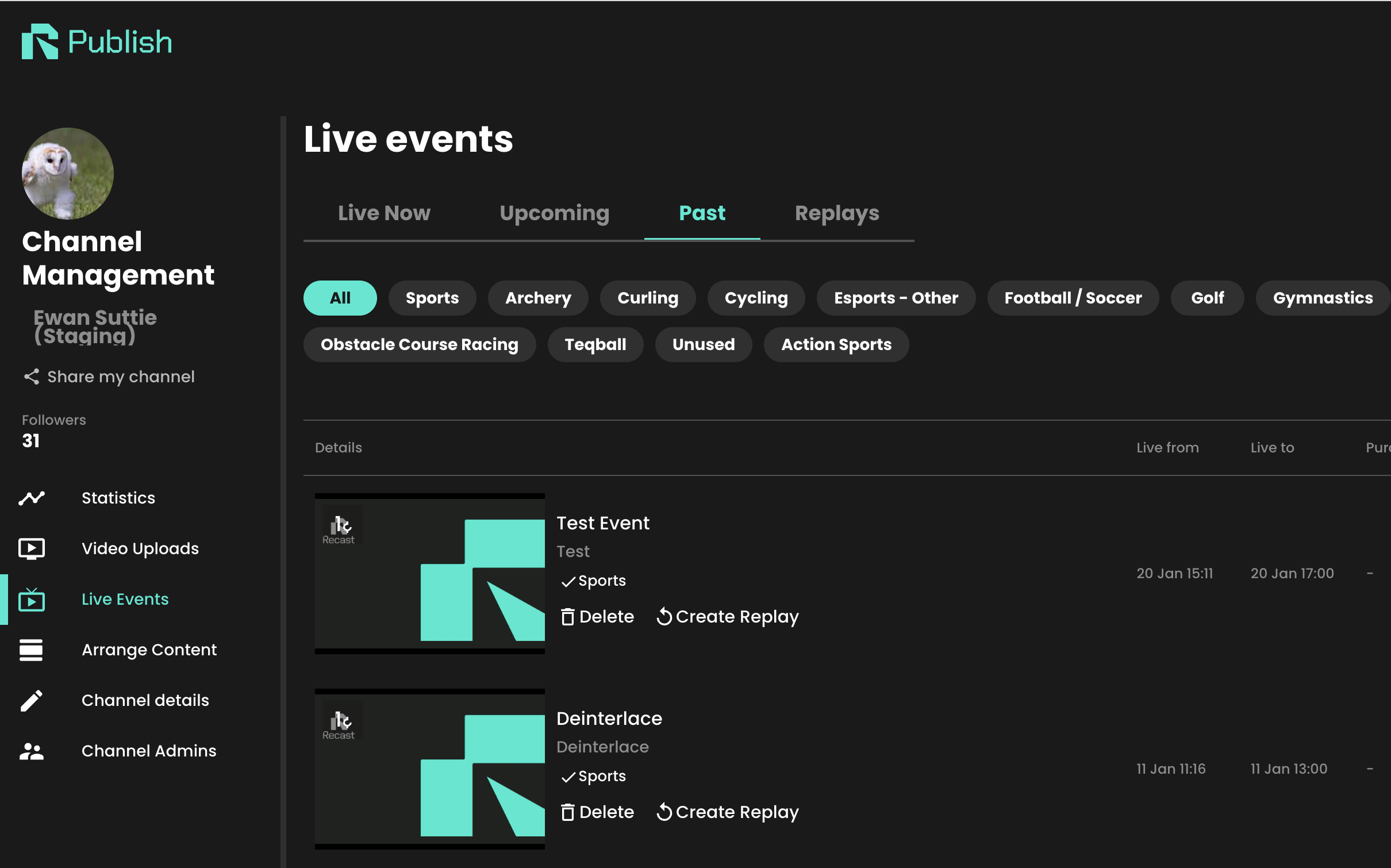 Cropping
On the next page you have the option to crop your replay. Below the video player, drag the two blue markers to your required start and end time. You can also move through the video using the white playhead on the timeline.
Tip: If you need more precisely timed cuts, you can enter specific crop times using the time selection boxes either side of the timeline.
Click next once you are happy with the crop on your replay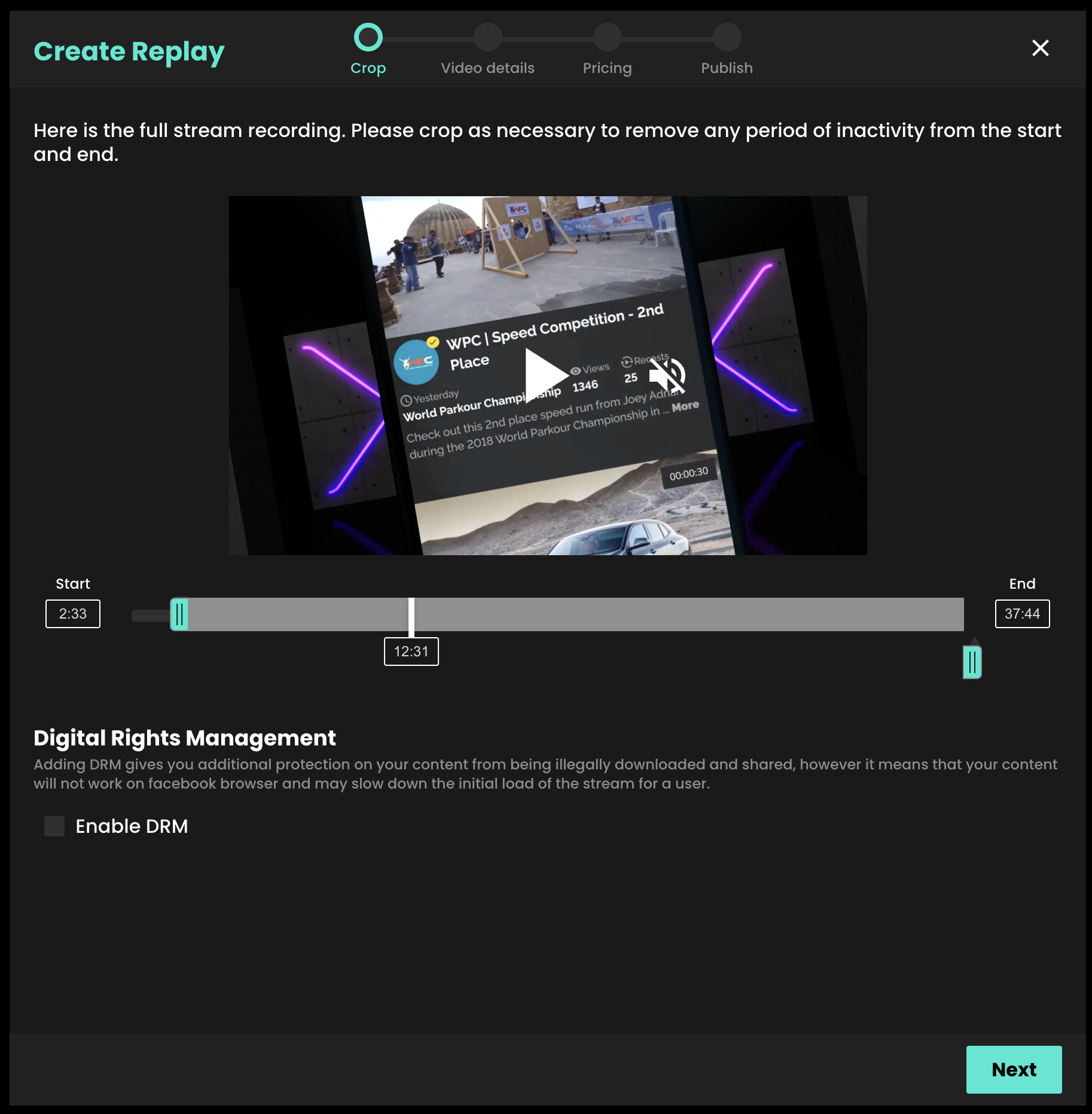 Publishing the Replay
On the next screen you'll see our regular video upload form. We automatically carry over all the information from your live stream such as the description, price and geoblocking settings. We also carry over the title and add 'Replay' to the start of it. You can edit all of this information before publishing your replay.
Like video uploads, you have the same options to publish the replay as soon as its ready, publish it manually later or at a scheduled time.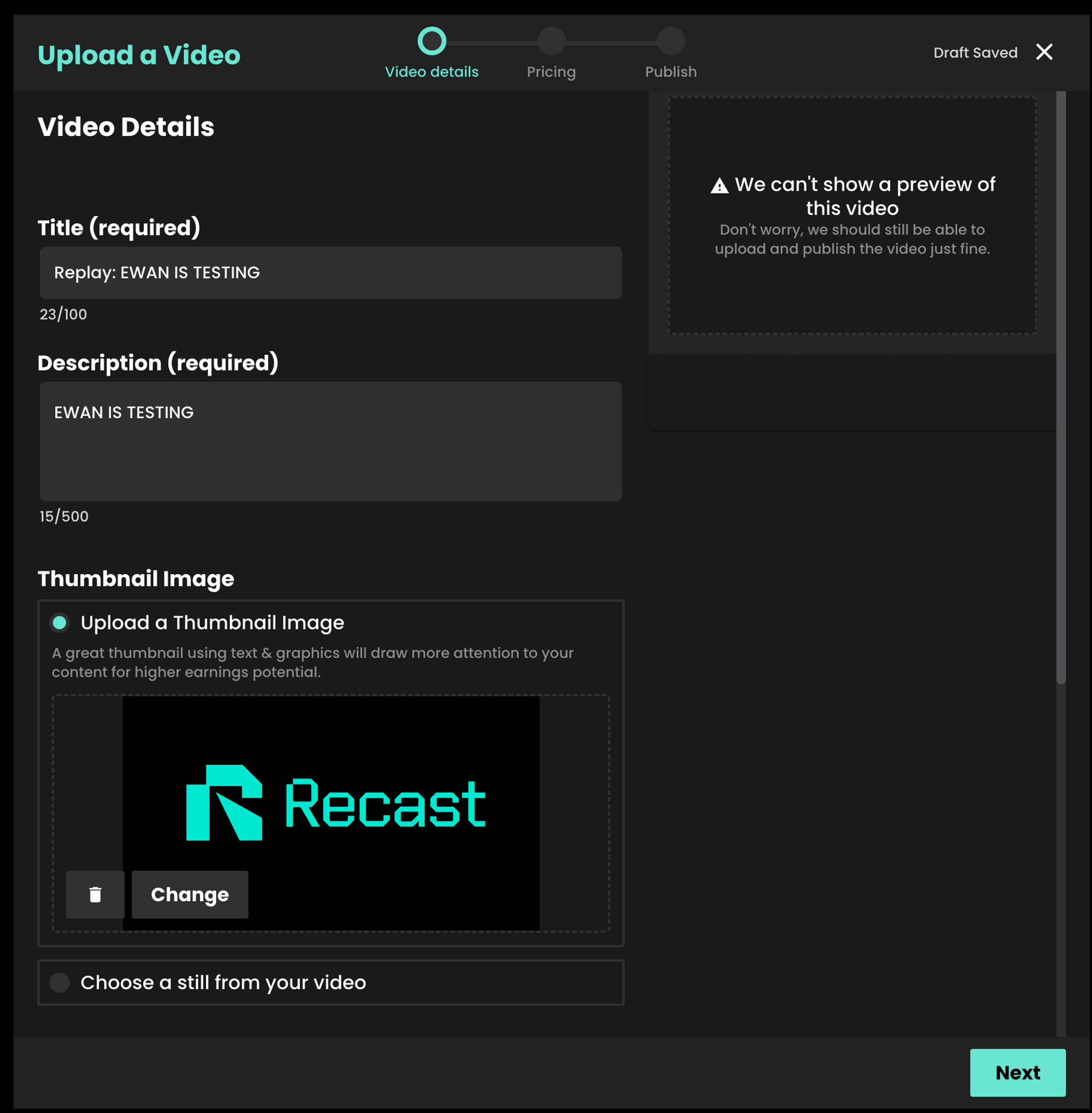 Troubleshooting
How long will the replay take to process?
Generally it takes around half the length of the stream to create the replay. So a 2 hour stream will take about 1 hour to process, but this can sometimes vary.
I've made a mistake when cropping my replay, can I change it?
Will fans who purchased the original stream have access to the replay?
If you have created a replay after you live event (see the publisher guide on creating replays), your fans who purchased the live event can watch it from the Watch Again section of their profile at watch.recast.tv/me. Fans who did not purchase the live event will be able to purchase the replay.